Momentum in value-based care has been building over the last several years, and 2016 was no exception, according to a new infographic by Oliver Wyman.
The infographic maps out the more than 630 ACOs in the United States.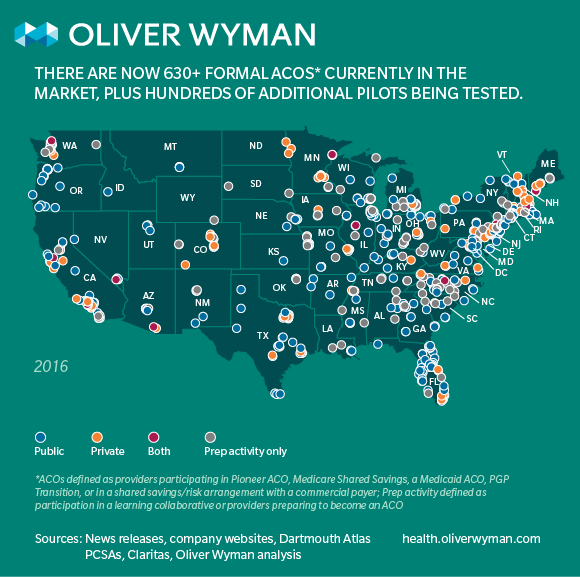 When acknowledging its position as a top-ranking Medicare Shared Savings Program (MSSP), Memorial Hermann is quick to credit its own physicians—who in 2007 lobbied for a clinically integrated network that formed the foundation of the current Memorial Hermann accountable care organization (ACO). Now, eight years later, collaboration and integration continue to be the engines driving the ACO's cost savings, reduced utilization and healthy patient engagement rates associated with Memorial Hermann ACO's highest-risk population.
Care Coordination in an ACO: Population Health Management from Wellness to End-of-Life details Memorial Hermann's carefully executed journey to quality and the culmination of the ACO's community-based care management program.
Get the latest healthcare infographics delivered to your e-inbox with Eye on Infographics, a bi-weekly, e-newsletter digest of visual healthcare data. Click here to sign up today. Have an infographic you'd like featured on our site? Click here for submission guidelines.
Tags: accountable care, Accountable Care Organizations, ACOs, value-based healthcare
Related Posts: