Online appointment scheduling can give hospitals and healthcare systems an edge over competitors and fulfill a convenience factor for consumers. Yet, only a small percentage of organizations are up-to-date with this trend, according to a new infographic by Smith & Jones.
The infographic details why hospitals should offer online appointment scheduling.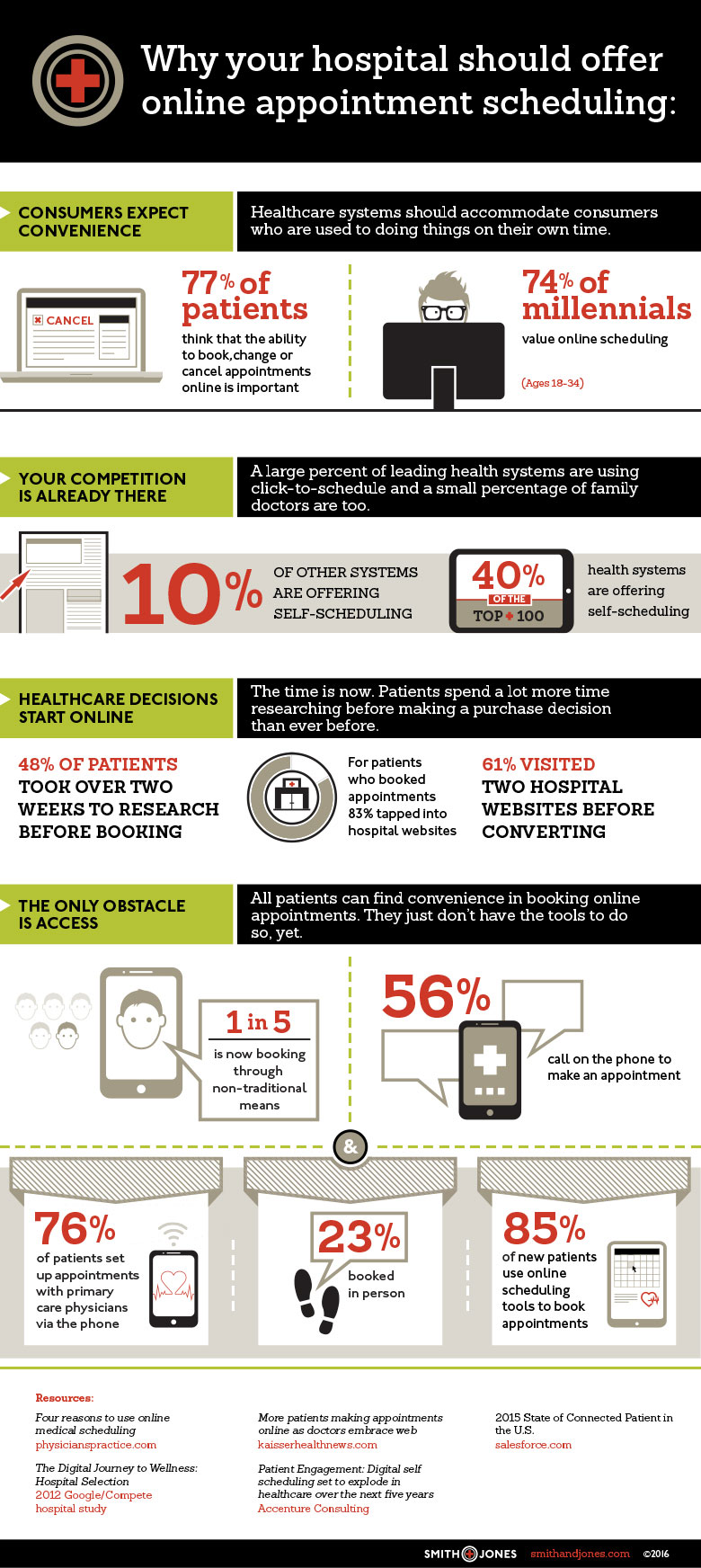 Digital health, also referred to as 'connected health,' leverages technology to help identify, track and manage health problems and challenges faced by patients. Person-centric health management is slowly acknowledging the device-driven lives of patients and health plan members and incorporating these tools into care delivery and management efforts.
2016 Healthcare Benchmarks: Digital Health examines program goals, platforms, components, development strategies, target populations and health conditions, patient engagement metrics, results and challenges reported by healthcare organizations responding to the February 2016 Digital Health survey by the Healthcare Intelligence Network.
Get the latest healthcare infographics delivered to your e-inbox with Eye on Infographics, a bi-weekly, e-newsletter digest of visual healthcare data. Click here to sign up today.
Have an infographic you'd like featured on our site? Click here for submission guidelines.
Tags: online access, online health, online healthcare consumer, online tools
Related Posts: