The Practice Profitability Index, a survey of more than 5,000 physicians that provides an annual window into the issues affecting the financial and operational health of physician practices across the United States, revealed room for cautious optimism in 2016, with the share of physicians forecasting a negative profitability trend declining year over year. The Practice Profitability Index is sponsored by CareCloud and QuantiaMD.
A new infographic highlights some of the results from the Practice Profitability Index, including challenges to practice profitability, physician practice ownership trends and key targets for physician practice operational improvement.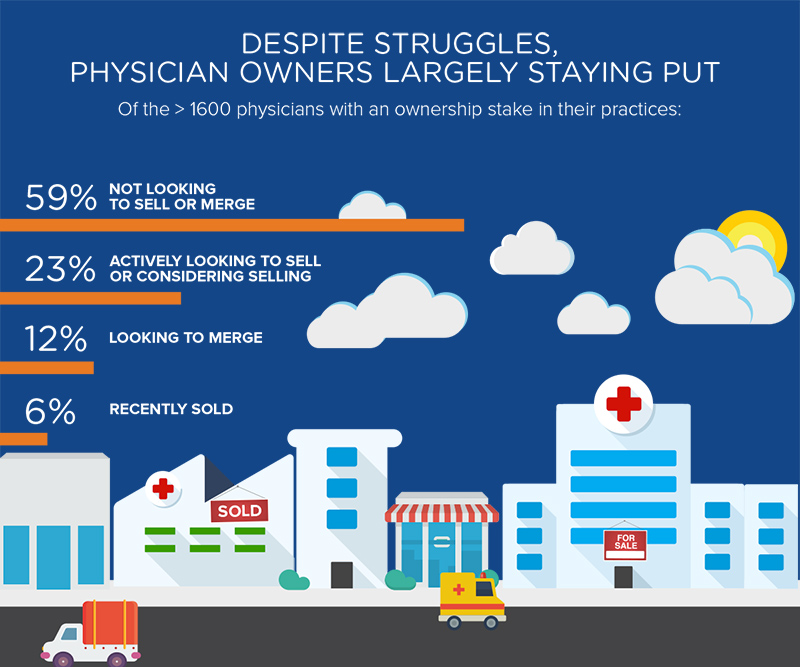 One year after the Centers for Medicare and Medicaid Services began reimbursing physician practices for chronic care management services, Bon Secours Medical Group is now comfortable with the CCM reimbursement requirements and is reporting that it's unique approach to this revenue opportunity is ramping up nicely. And, the organization's approach to chronic care management reimbursement is helping to position itself for advance care planning as a new billable CMS event in the upcoming year.
During Physician Reimbursement in 2016: Workflow Optimization for Chronic Care Management and Advance Care Planning, a January 26th webinar at 1:30 p.m. Eastern, Robert Fortini, PNP, chief clinical officer for Bon Secours Medical Group, will provide an inside look at his organization's experience with CMS' chronic care management reimbursement this year and how they are leveraging this experience for CMS' newest billable event in 2016—advance care planning.

Get the latest healthcare infographics delivered to your e-inbox with Eye on Infographics, a bi-weekly, e-newsletter digest of visual healthcare data. Click here to sign up today.
Have an infographic you'd like featured on our site? Click here for submission guidelines.
Tags: physician practice profitability, Physician Practices, physician trends
Related Posts: