In terms of medical care, missed days of work, chronic health issues and death, depression is estimated to have cost the United States $112 billion in 2013, according to a new infographic from Betterdoctor.com. The Affordable Care Act (ACA) mandates mental health coverage for millions of Americans and requires a free depression screening under all health insurance plans.
This infographic provides an overview of depression in America, including prevalence of depression, the average cost of a hospital stay, cost of medication, as well as how the ACA is expected to impact mental healthcare.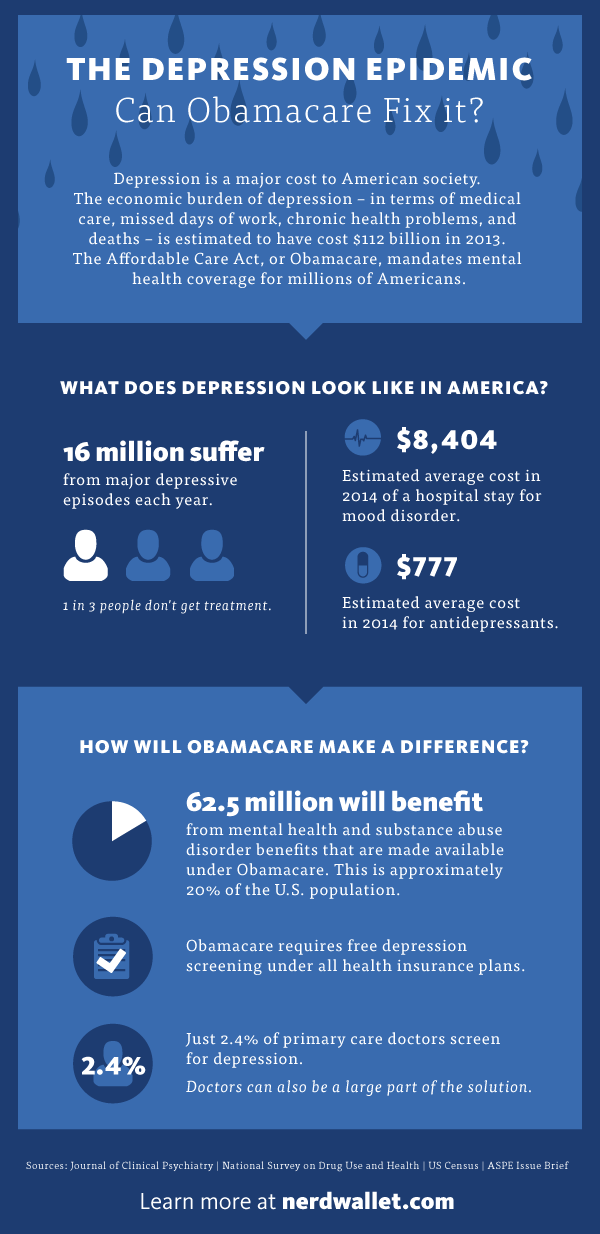 Illness Management and Recovery (IMR): Personalized Skills and Strategies for those with Mental Illness helps people with SMI identify personally meaningful goals and work to achieve these goals by addressing smaller, more manageable segments of those goals.
Get the latest healthcare infographics delivered to your e-inbox with Eye on Infographics, a bi-weekly, e-newsletter digest of visual healthcare data. Click here to sign up today.
Have an infographic you'd like featured on our site? Click here for submission guidelines.