As physician practices prepare for significant changes in 2014, many are looking to new technologies and information sources to drive efficiency and ensure quality of care.
Seventy-two percent of physicians use smart phones to access drug information such as dosage calculators, side effects and interactions, according to a new infographic from Wolters Kluwer Health. This infographic also shows smart phones versus tablets regarding frequency of usage and how they are being used, as well as other top physician information sources.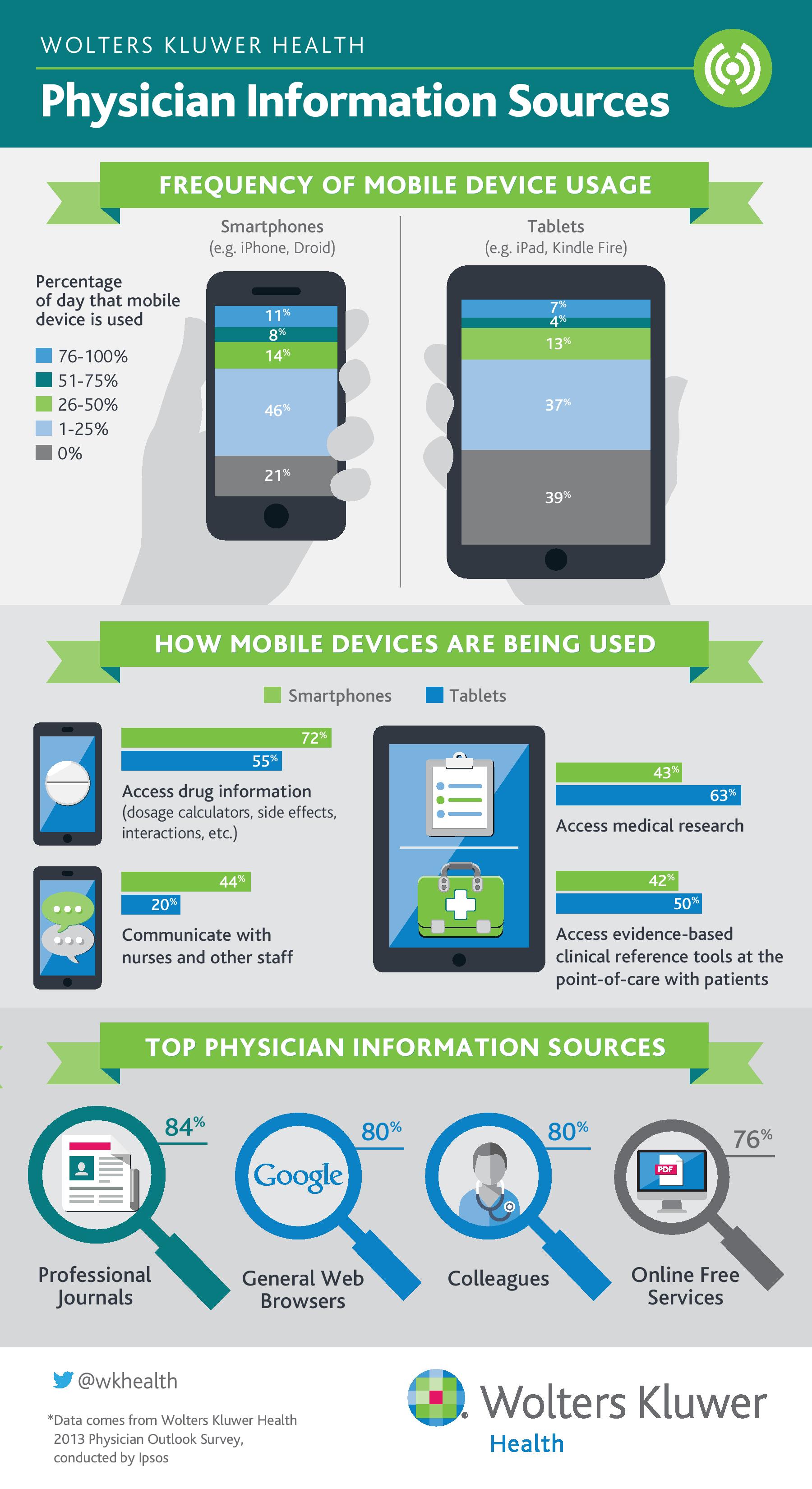 You may also be interested in this related resource: 2013 Healthcare Benchmarks: Mobile Health. Healthcare organizations need to be informed of new technologies and information sources. This 50-page resource details everything you need from mHealth trends, including current and planned mHealth initiatives, types and purpose of mHealth interventions, targeted populations and health conditions, to challenges, impact and results from mHealth efforts.


Get the latest healthcare infographics delivered to your e-inbox with Eye on Infographics, a bi-weekly, e-newsletter digest of visual healthcare data. Click here to sign up today.
Have an infographic you'd like featured on our site? Click here for submission guidelines.