To avoid leaving reimbursement money on the table, healthcare organizations are working hard to reduce avoidable rehospitalizations. Still, certain populations have a significantly higher rate of 30-day readmissions.
Twenty-five percent of patients with congestive heart failure are readmitted to the hospital within 30 days of discharge, according to a new infographic from the Agency for Healthcare Research and Quality. This infographic also details the other top conditions, as well as Medicare and Medicaid populations, being readmitted to hospitals.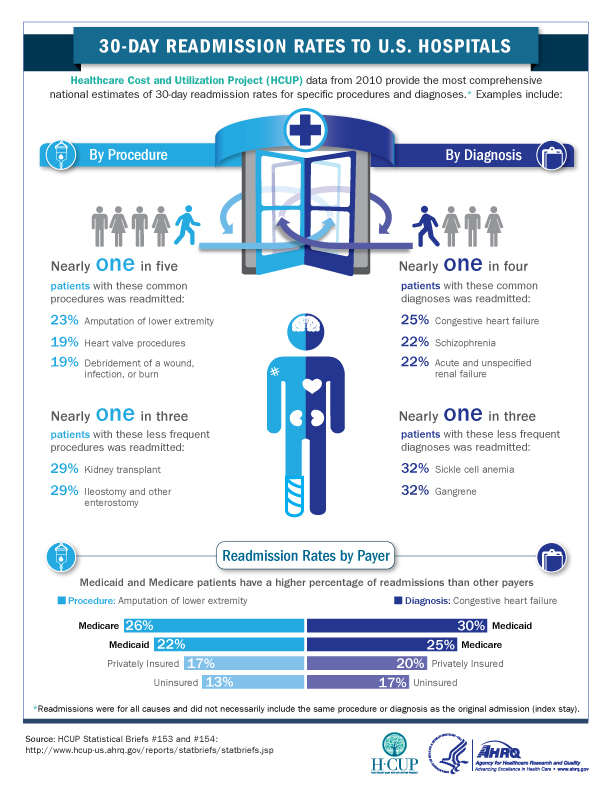 Get the latest healthcare infographics delivered to your e-inbox with Eye on Infographics, a bi-weekly, e-newsletter digest of visual healthcare data. Click here to sign up today.
You may also be interested in this related resource: Rethinking Readmissions: Patient-Centered Collaborations in Care Transition Management.
Tags: chronic disease, Medicaid, Medicare
Related Posts: