Most healthcare organizations recognize the importance of health information, but there are many obstacles to delivering that information to vulnerable populations, according to a new infographic by Oliver Wyman.
The infographic looks at the various organizational, consumer-related and vulnerable population-specific roadblocks.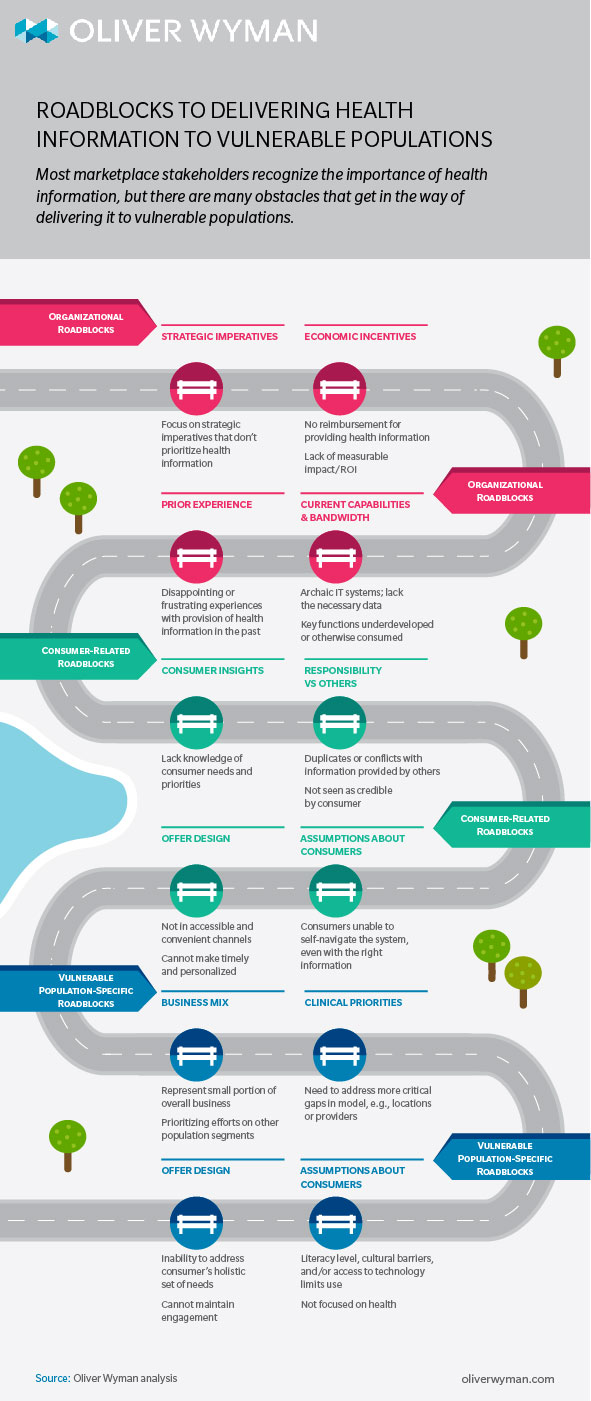 Telephonic outreach by healthcare case managers helps to bridge the care divide, supporting and improving the health of vulnerable and high-risk populations.
Telephonic Case Management Protocols to Engage Vulnerable Populations describes a suite of tools to facilitate identification, interaction, surveys, follow-up action, resource matching, and member engagement and outreach for a behavioral health population that is also a template for case management and care coordination of any organization's hard-to-reach or vulnerable members.
Get the latest healthcare infographics delivered to your e-inbox with Eye on Infographics, a bi-weekly, e-newsletter digest of visual healthcare data. Click here to sign up today.
Have an infographic you'd like featured on our site? Click here for submission guidelines.