With the exception of the United States, all industrialized nations use ICD-10 to code morbidity and report disease data to the World Health Organization.
The following infographic below created by Coalition for ICD-10 illustrates the public health impact of ICD-10 in supporting the biosurveillance of the eBola outbreak.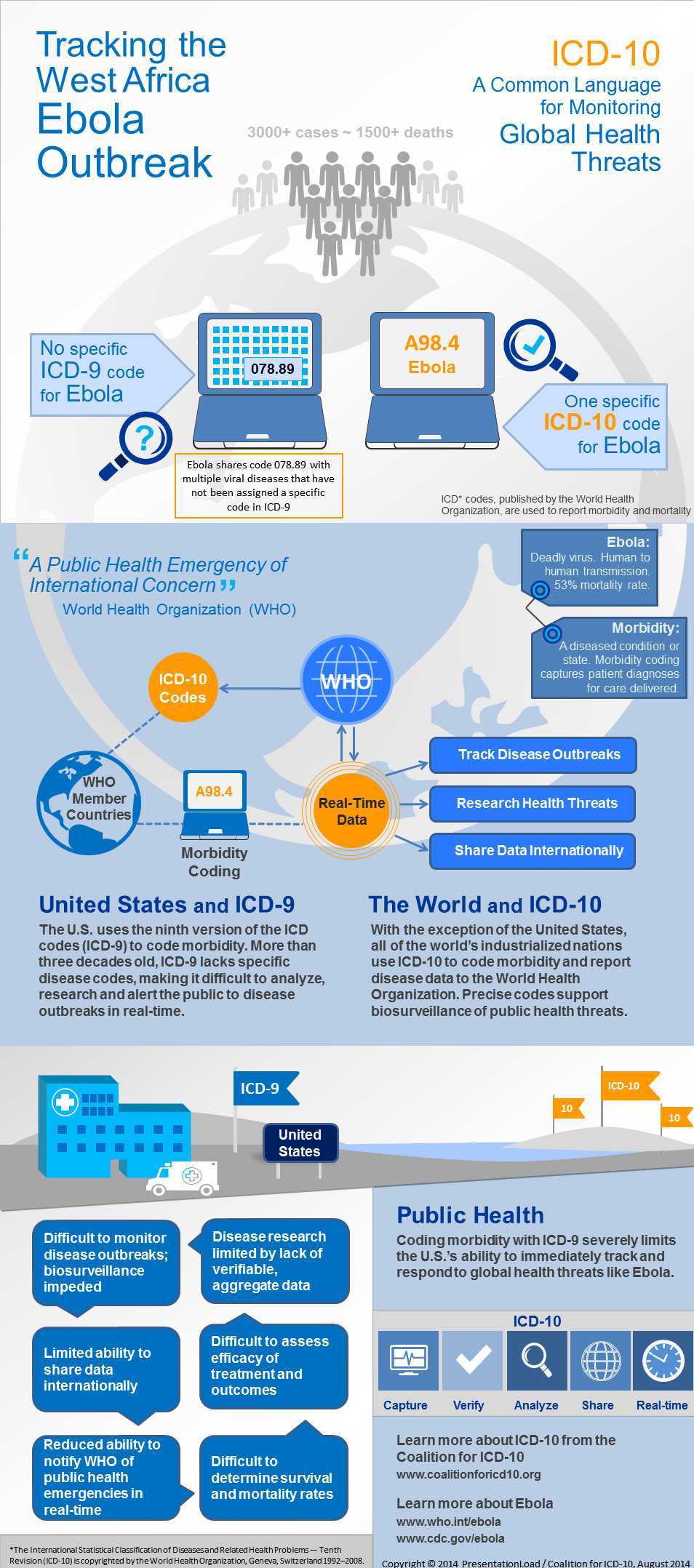 ICD-10-CM/PCS Implementation Action Plan goes beyond its comprehensive coverage of ICD-10 CM/PCS to provide you with training tools, as well. This 135-page book also includes an 81-page customizeable document, as well as a customizeable spread sheet log.
Get the latest healthcare infographics delivered to your e-inbox with Eye on Infographics, a bi-weekly, e-newsletter digest of visual healthcare data. Click here to sign up today.
Have an infographic you'd like featured on our site? Click here for submission guidelines.