Patients are demanding more from their healthcare experience, according to a new infographic by MM&M. Technology can help solve these demands, but providers will likely have to make changes to the way they practice medicine to improve patient satisfaction.
The infographic lists the top five things patients say improves their satisfaction with healthcare providers and provides insight into the healthcare consumer mindset.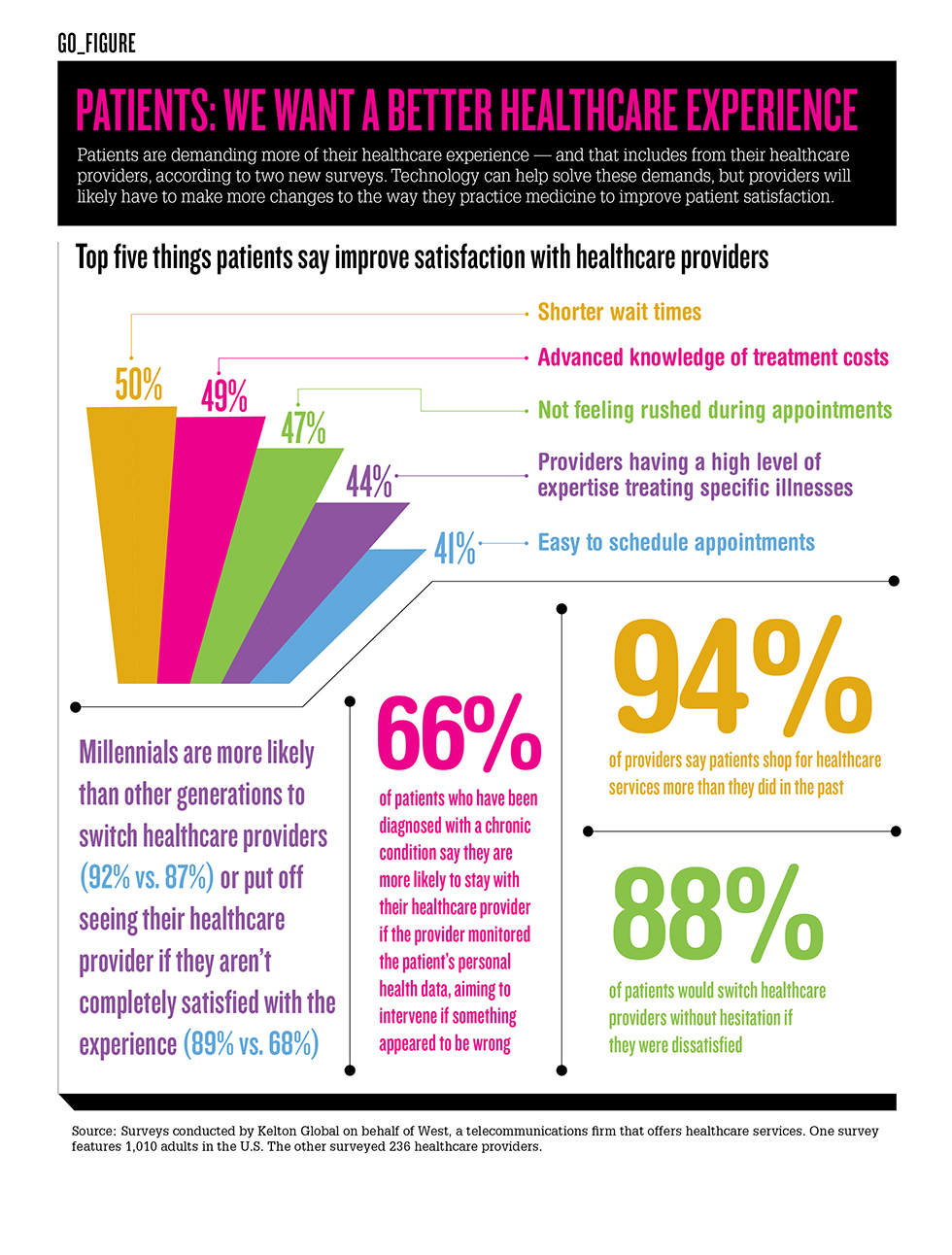 UnityPoint Health has moved from a siloed approach to improving the patient experience at each of its locations to a system-wide approach that encompasses a consistent, baseline experience while still allowing for each institution to address its specific needs.
Armed with data from its Press Ganey and CAHPS® Hospital Survey scores, UnityPoint's patient experience team developed a front-line staff-driven improvement action plan.
Improving the Patient Experience: Engaging Front-line Staff for a System-Wide Action Plan, a 45-minute webinar on July 27th, now available for replay, Paige Moore, director, patient experience at UnityPoint Health—Des Moines, shares how the organization switched from a top-down, leadership-driven patient experience improvement approach to one that engages front-line staff to own the process.
Get the latest healthcare infographics delivered to your e-inbox with Eye on Infographics, a bi-weekly, e-newsletter digest of visual healthcare data. Click here to sign up today.
Have an infographic you'd like featured on our site? Click here for submission guidelines.
Tags: healthcare consumer, increase patient satisfaction, patient experience, Patient Satisfaction
Related Posts: