As the use of electronic health records (EHRs) has increased, so has the functionality of patient portals that are often integrated with EHRs, according to a new infographic by UbiCare.
The infographic examines patient portal usage trends.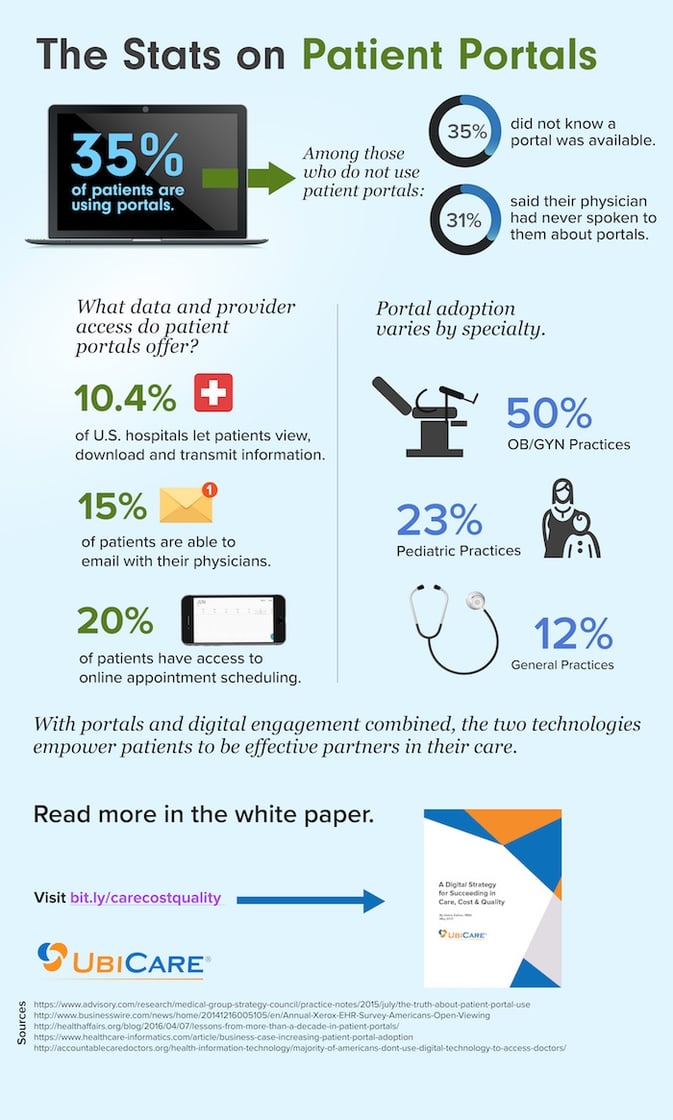 Understanding the factors that cause patient disengagement is a crucial first step in improving engagement rates, critical in today's accountable healthcare systems.
Drilling into the customer comments from its Consumer Assessment of Healthcare Providers and Systems (CAHPS®) survey helped PinnacleHealth System frame the components of its patient engagement strategy…targeting patients with gaps in care and providing information and education to clinicians throughout the system on their role in increasing engagement rates.
During A Two-Pronged Patient Engagement Strategy: Closing Gaps in Care and Coaching Clinicians, a 45-minute webinar on August 17th at 1:30 p.m. Eastern, Kathryn Shradley, director of population health, PinnacleHealth System, will share her organization's patient engagement framework, including its two-pronged approach to increase engagement rates across the health system.
Get the latest healthcare infographics delivered to your e-inbox with Eye on Infographics, a bi-weekly, e-newsletter digest of visual healthcare data. Click here to sign up today.
Have an infographic you'd like featured on our site? Click here for submission guidelines.
Tags: Electronic Health Records, Patient Engagement, patient portals
Related Posts: