As healthcare pricing transparency increases, certain services will become increasingly "shoppable" for consumers. And the shoppability of those services will influence hospitals' pricing across the board, according to a new infographic by Oliver Wyman Health.
The infographic lays out five different types of hospital services and the expected progression of competitive pricing across these service lines.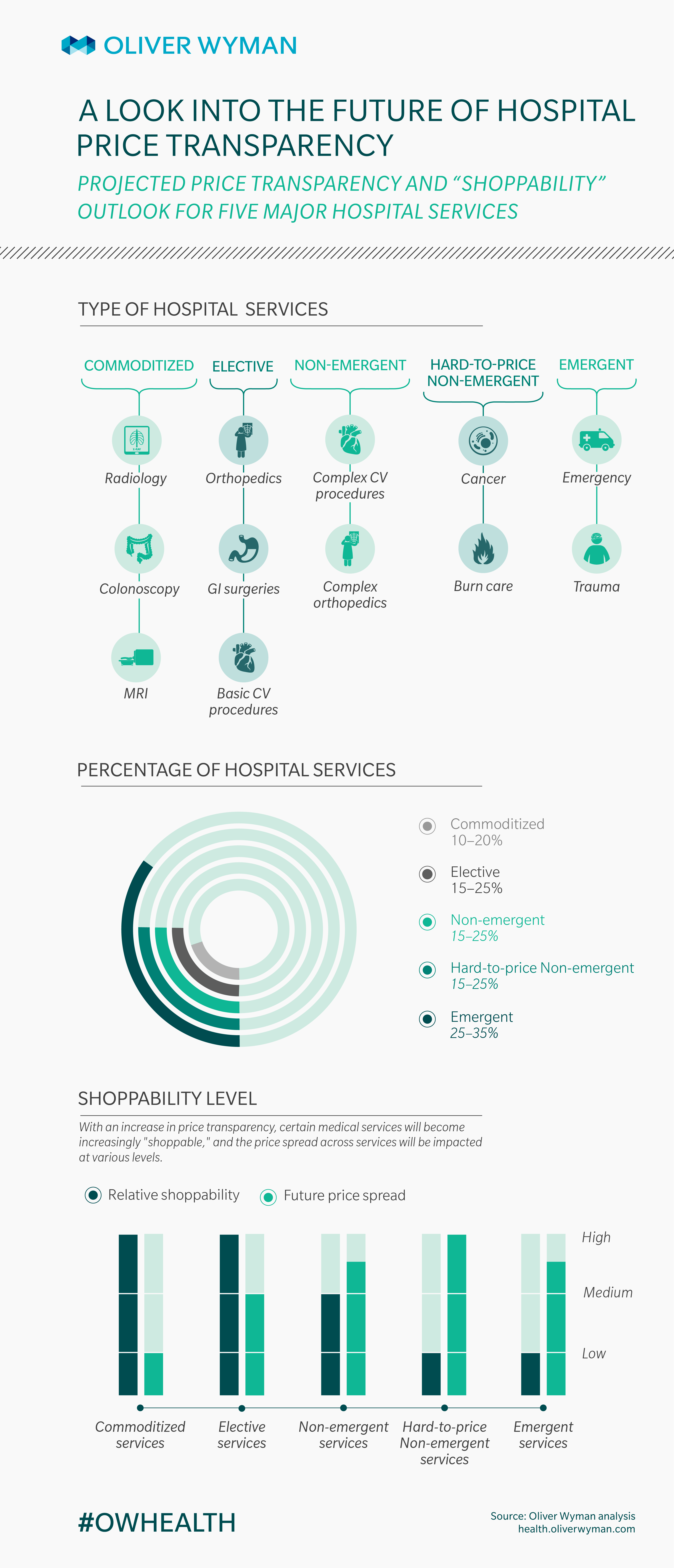 The accountable care organization, or ACO, has become a cornerstone of healthcare delivery system and payment reform by raising the bar on healthcare quality and reducing unnecessary costs. There are now more than 700 ACOs in existence today, by a 2017 SK&A estimate.
2017 Healthcare Benchmarks: Accountable Care Organizations, HIN's fifth compendium of metrics on ACOs, captures ACO operation in today's value- and quality-focused healthcare environment.
Get the latest healthcare infographics delivered to your e-inbox with Eye on Infographics, a bi-weekly, e-newsletter digest of visual healthcare data. Click here to sign up today.
Have an infographic you'd like featured on our site? Click here for submission guidelines.