Many states are moving toward co-payments for Medicaid patients who visit emergency departments for reasons classified as "non-urgent," according to a new infographic by Policy Prescriptions.
The infographic examines key characteristics of these non-urgent ED visits.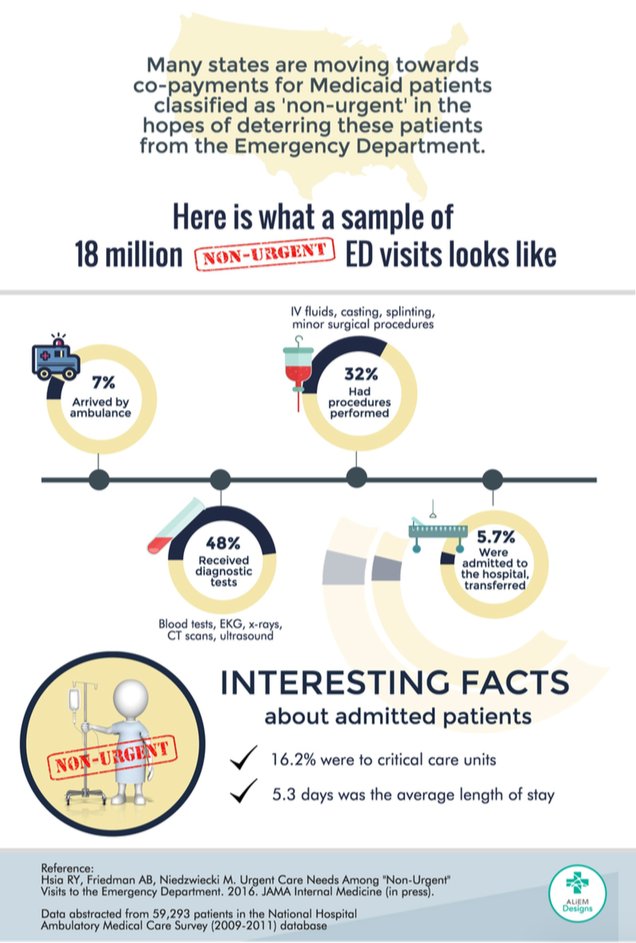 Industry reforms, expanded coverage under insurance exchanges, Medicaid expansion, and shifting healthcare delivery models continue to influence emergency room utilization. In response, healthcare organizations employ a variety of strategies to reduce avoidable ER use.
2014 Healthcare Benchmarks: Reducing Avoidable ER Visits delivers actionable metrics from 125 healthcare organizations on their efforts to foster appropriate use of hospital emergency departments.
Get the latest healthcare infographics delivered to your e-inbox with Eye on Infographics, a bi-weekly, e-newsletter digest of visual healthcare data. Click here to sign up today.
Have an infographic you'd like featured on our site? Click here for submission guidelines.
Tags: emergency department, non-urgent ED visits, preventable emergency room visits
Related Posts: