When it comes to managing their health, millennials have more access to information, connectivity, and technology than any other generation. Yet, financial pressures mean tradeoffs between healthcare spending and other purchases, leading them outside the traditional system of care in an attempt to live in the moment and save money.
This new infographic by communispace health looks at millennials' perception and use of the healthcare system.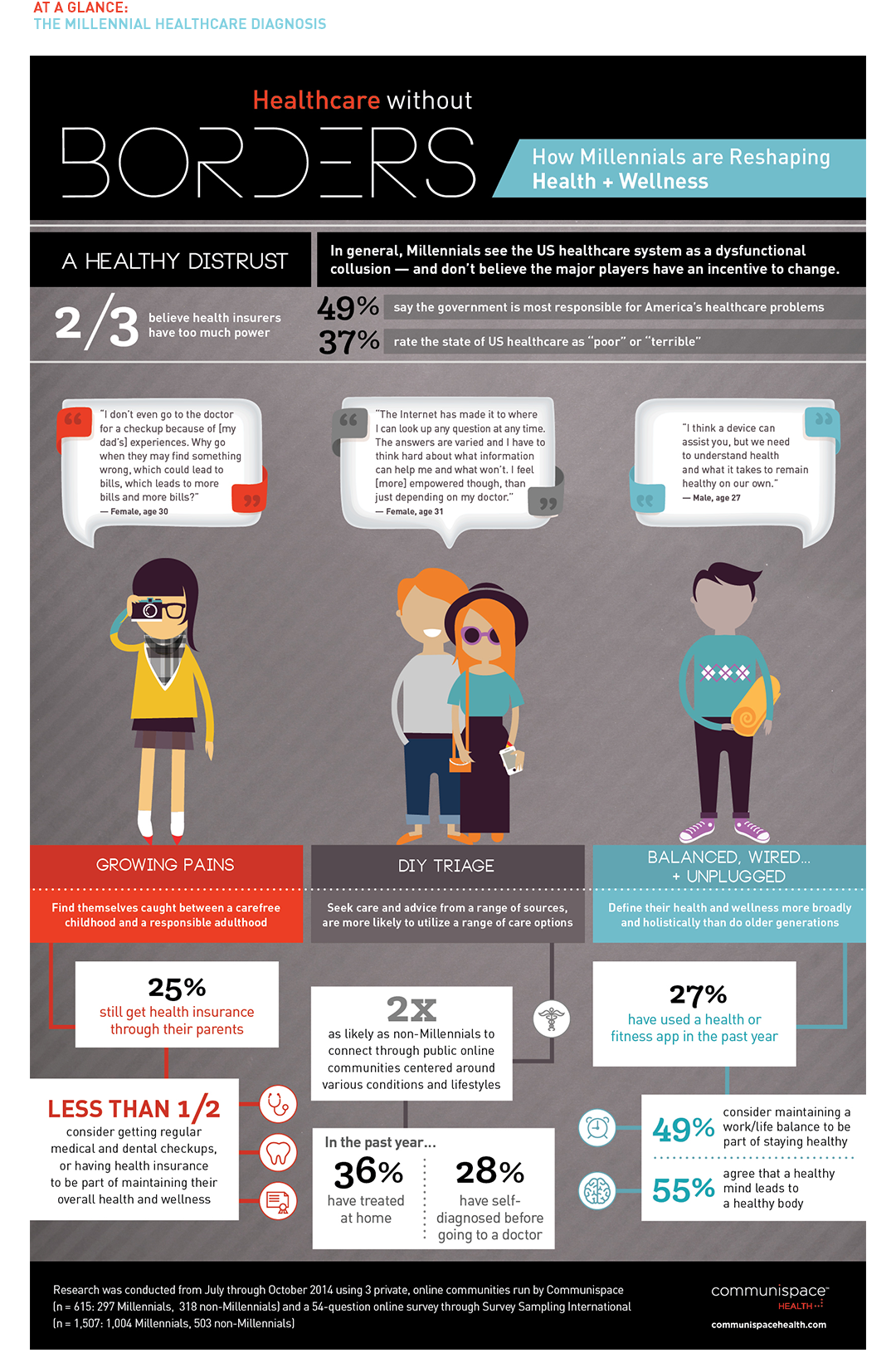 The growth of social networking has been dramatic, and the applications are quickly finding their way into healthcare organizations.
Social Media in Healthcare: Connect, Communicate, Collaborate, 2nd edition describes the major social media applications and reviews their benefits, uses, limitations, risks, and costs. It also provides tips for creating a social media strategy based on your organization's specific needs and resources. Through real-world examples and up-to-date statistics on social media and healthcare, this book illustrates how social media can improve the efficiency, effectiveness, and marketing of your healthcare organization.
Get the latest healthcare infographics delivered to your e-inbox with Eye on Infographics, a bi-weekly, e-newsletter digest of visual healthcare data. Click here to sign up today.
Have an infographic you'd like featured on our site? Click here for submission guidelines.
Tags: connected healthcare, millennials
Related Posts: